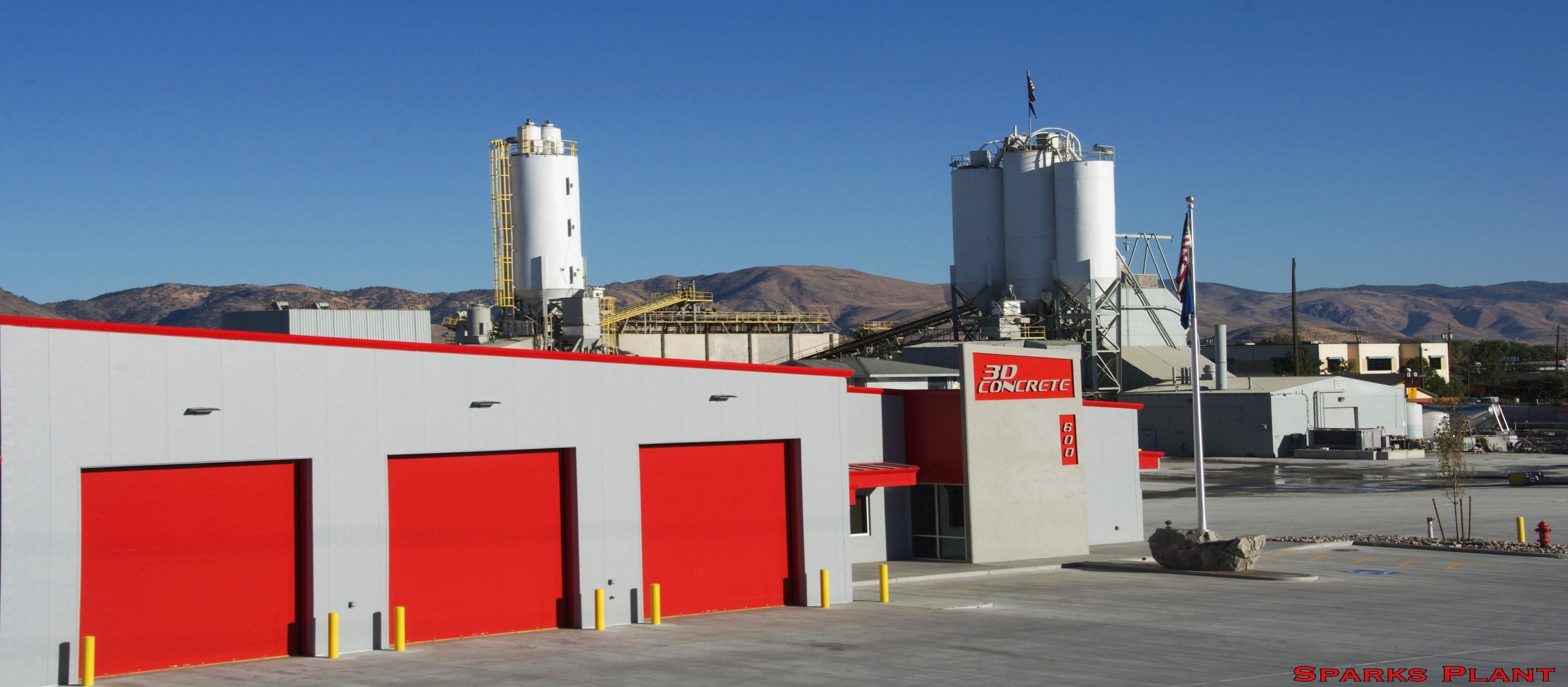 SERVICE, QUALITY AND LEADERSHIP. OUR FOUNDATION FOR YOUR SUCCESS
Sales and Delivery of Ready Mix Concrete to Commercial and Residential Jobs in a Professional Manner
Aggregate Sales in the Battle Mountain, Carlin, Dayton and surrounding areas
Certified Lab Mix Designs for NDOT and Engineered Projects are key.
3D Concrete LLC, Quality Control department performs a variety of tasks on a daily basis. First action every morning one of our ACI certified employees will gather material and perform a moisture burning test and run an aggregate gradation.
3D Concrete LLC, Management is committed to the quality service and needs of our customers. Delivering a foundation of Integrity, Safety, Honesty and Responsibility is key to the satisfaction of our customers and their needs
Servicing All of Northern Nevada.
3D Concrete LLC. is a locally owned company that was started in 1997.
3D Concrete, LLC. has four locations in the Northern Nevada Region. The locations are located in Battle Mountain, Carlin, Carson City & Sparks. These 7 locations allow for a greater area of service for our customers. 3D Concrete, LLC. can service the majority of the upper half of the state of Nevada from these four locations.
3D Concrete, LLC also has portable batch plant capabilities which helps our customers work and bid projects in remote locations.
We take great pride in our superior customer service and a second to none Quality Control department.
Community
3D Concrete, LLC. is very involved in our local communities with donations and the willing to help in anyway we can. Typical donations go to local schools, team activities and rural organizations.
In the past we have provided concrete for upgrades at the local high schools and have sponsored a number of youth baseball teams. 3D Concrete, LLC. has also supplied concrete mixer trucks for display at local events for children to see up close. We look forward to keeping up this tradition and maintaining a positive influence within our local communities